How Do You Choose Cordless Window Treatment Options In Las Vegas?
Cordless window coverings are getting more popular for good reasons. They have a cleaner look without dangling strings and they're easy to use. This type of covering is a wise decision for homes with little ones because there are no cords for the kids to get tangled up in. Your primary decision is, which cordless window treatment option in Las Vegas is right for your home? Roller and motorized shades along with interior shutters all provide you the advantages of cordless window treatments.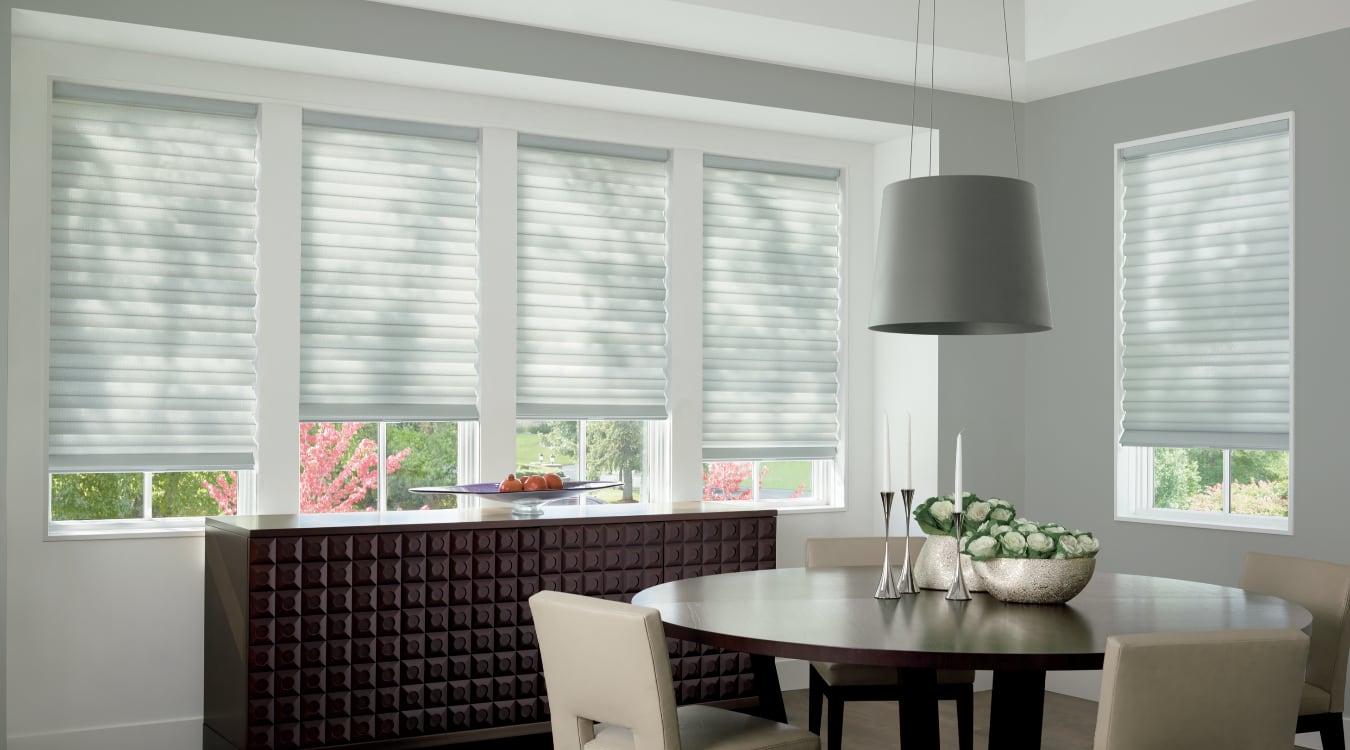 Cordless Roller Shades Have All The Advantages But Without the Inconvenience of Strings
Roller shades are a top choice for Las Vegas properties as they are available in a plethora of colors, materials, and transparency levels to get the visual dynamic you want.Traditionally, you operate roller shades through the use of a string or chain to open and close. Unfortunately, the cord can detract from the minimalist look of your shades, get entwined, or thump against the window in a breeze.
String-free roller shades give you equivalent value without the frustration of cords. Instead, they function with a pull bar at the bottom of the roller shade that you grasp to open or close. This puts a stop to tangled and swinging cords and produces the sleek appeal you expect from roller shades. In place of a messy string, you see only the unique style of your room-enhancing roller shades.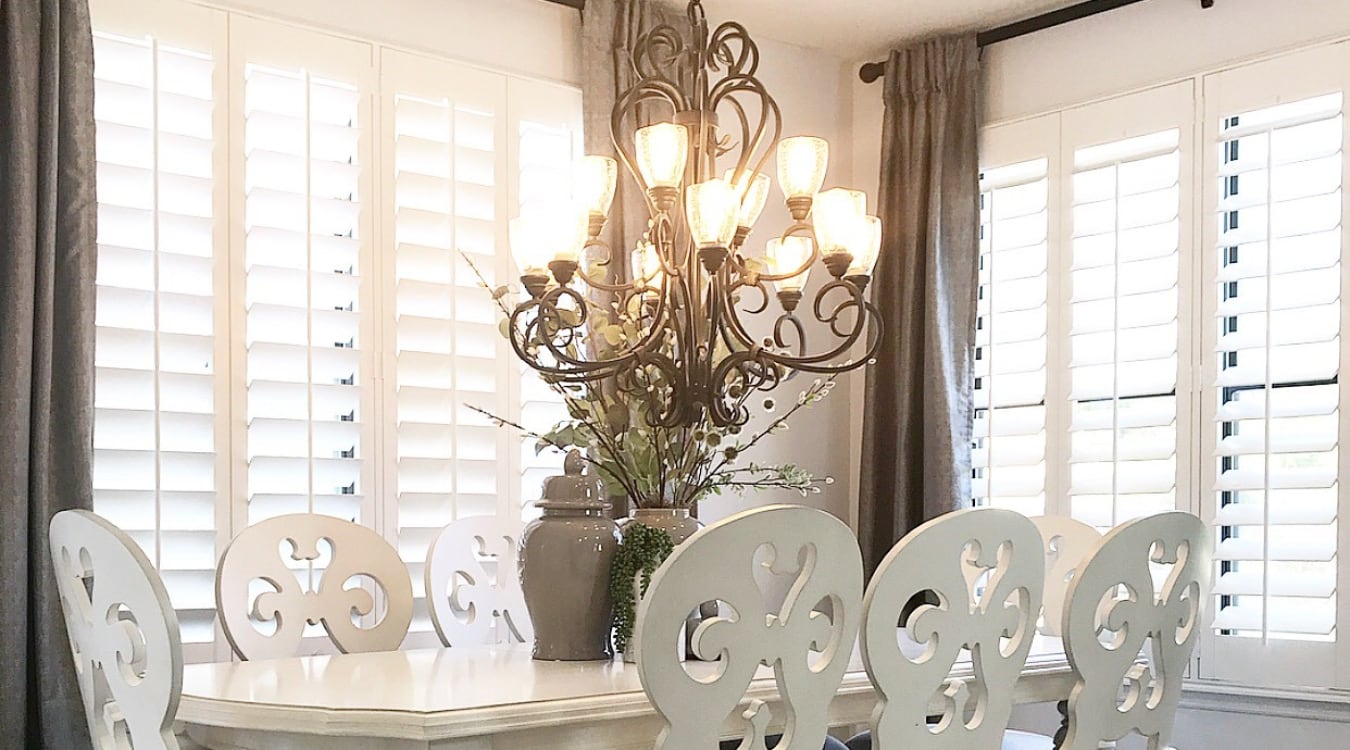 Plantation Shutters Provide An Alternative To Traditional Blinds And Shades
One solution for going cordless is to banish your blinds and shades completely and install interior shutters as an alternative. These solid coverings are crafted very differently from other window coverings. Shutters have wood or faux wood that attach within the window opening and smoothly swing open on hinges If you decide to welcome an abundance of light. You can also angle the slats in your panelling to control where the light goes.
Many interior shutters include a tilt rod that is utilized to manage the louvers. When you have products without a tilt rod, you will gently touch the louvers to manipulate them. Both choices are well-liked cordless window treatment options in Las Vegas because they have clean lines that accentuate the decor of all types of homes. Modern Polywood® shutters are known for being extra damage-resistant and durable. You can safely install them in hot and humid kitchens or in windows that get a wealth of direct sunlight, and they will withstand the moist conditions and ultraviolet exposure.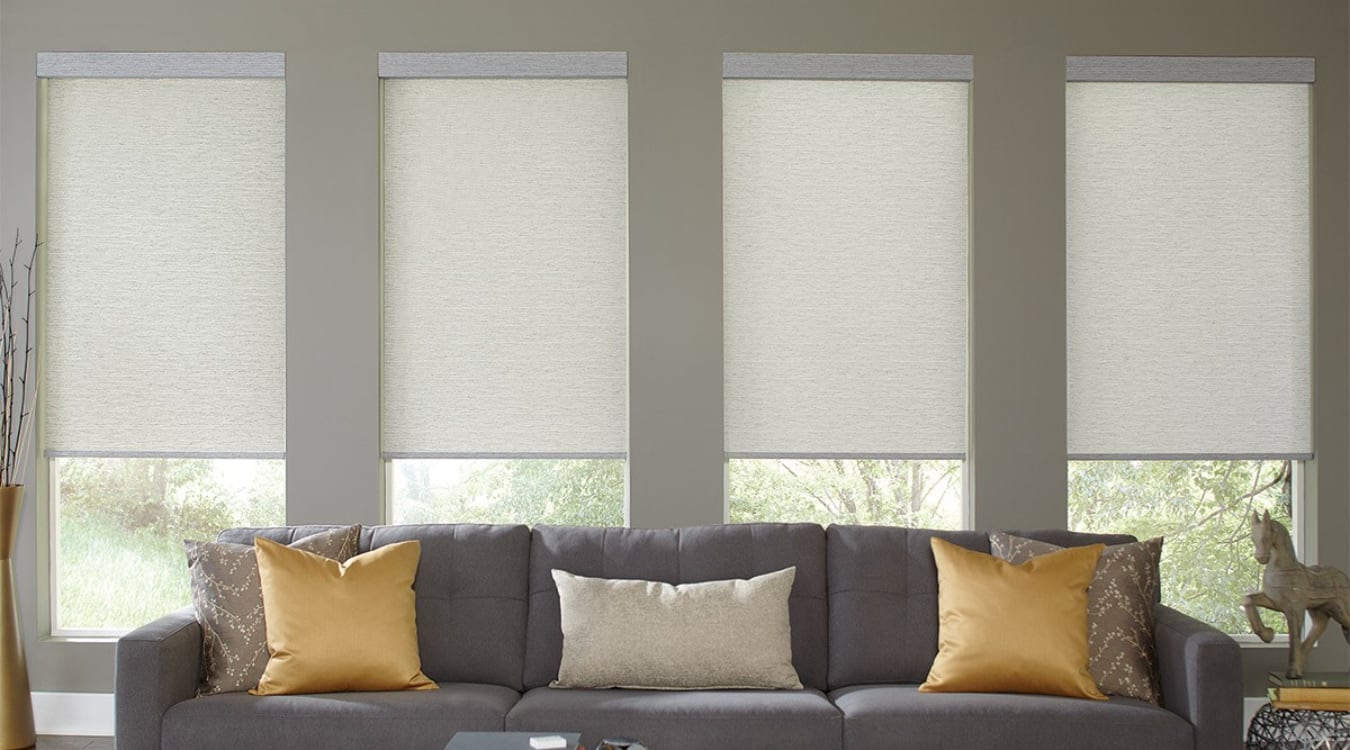 Automated Shades Increase Your Cordless Window Treatment Options In Las Vegas
Traditional window treatments with cords can test your patience. You have to pull the cord just right to raise or lower them to the proper position. On the other hand, you can stop the annoyance with motorized window shades. They function with a mechanism that you operate with a smartphone application or remote control. You are able to change the position of your window shades without cords and without leaving your seat. You even have the option to set smart automated window treatments to change settings at specific times of day to keep out the afternoon sun or provide privacy at night.
Most window shades have motorized styles, providing you a wealth of cordless window treatment options in Las Vegas. You may want automated cellular shades in a drafty window for better energy efficiency or elegant powered Roman shades in a fancier sitting room. Or adjust the light level in your work space without leaving your desk with electrically operated zebra shades.
You Will Be Impressed By Your Cordless Window Treatment Options At Sunburst Shutters Las Vegas
If you've had enough of tangled cords, talk to Sunburst Shutters Las Vegas. We supply a many cordless window treatment options to match your specific preferences. Select the best one for your house by calling 702-850-6619 or fill out the following form to arrange a free in-home consultation.