Smart Guest House Design Ideas For Las Vegas
All homeowners want their friends and family to feel at home whenever they stay overnight. Guests enjoy having a space to clean up and recharge before the next activity. A well-designed guest house with proper furnishings, paint colors and window treatments will help quite a bit in making your guests feel rested.
There are endless possibilities in terms of customzing your guest house, which can make the project a little overwhelming. With that being said, creating the ideal space ought to be fun and simple! Review these straightforward guest house design ideas in Las Vegas to make sure your guests are living in comfortable and stylish quarters.
Cater To All of Your Guests' Needs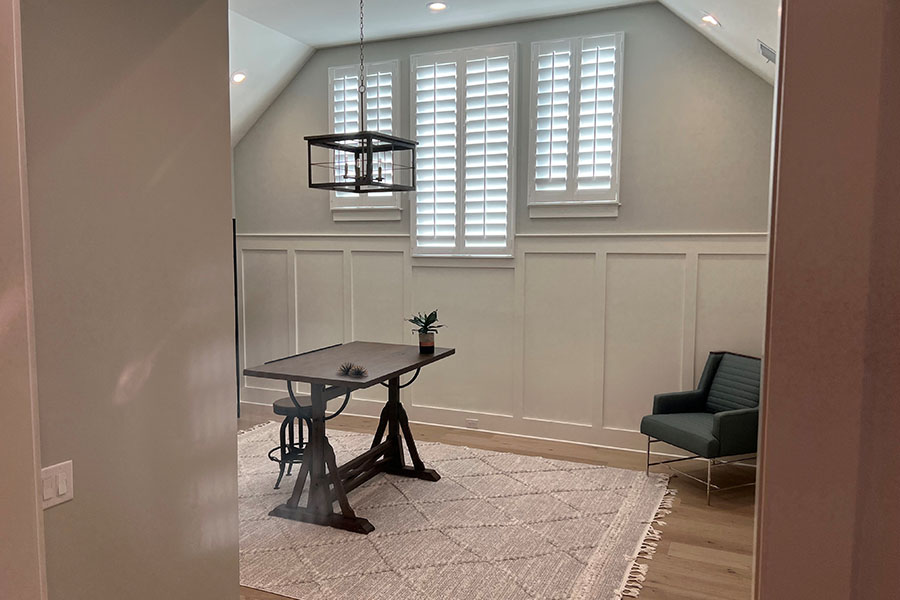 Your guest house ideas in Las Vegas should begin with the fundamentals. Even if you're hosting someone for a single night, a dedicated bathroom is vital in helping your visitors feel content. A comfy place to sleep and sit are essential too. You could also integrate a small dresser or luggage rack visitors can use to put down their suitcase and enjoy quick access to their belongings.
Windows that bring in a lot of outside light make the guest quarters feel inviting - specifically when enclosed by stunning window treatments!
Upgrade Your Rooms With Color And Comfort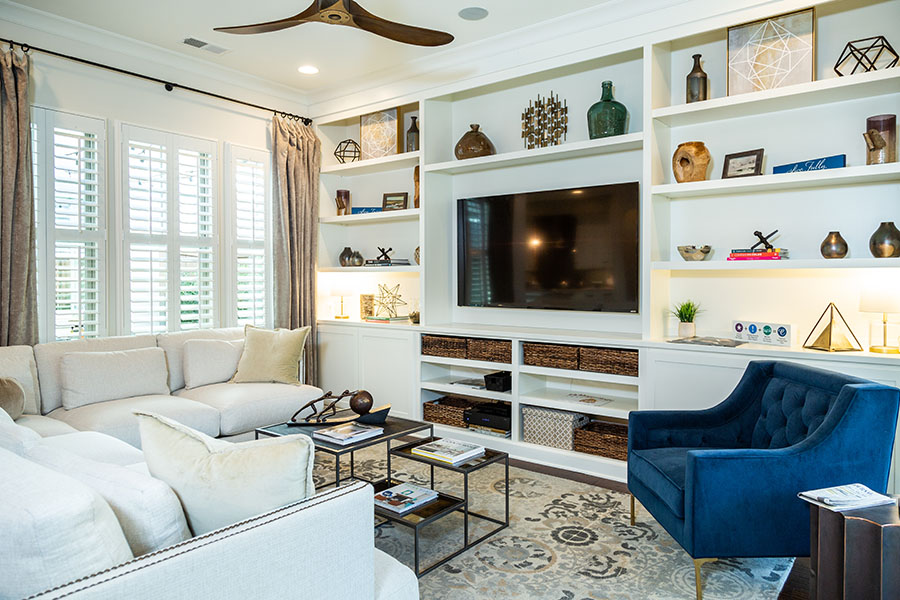 Amaze your visitors as they open the door to your Las Vegas guest house with a pleasant, inviting space. A bright color scheme to reflect the natural light fosters a serene setting. Bursts of color through pillows and decor add character. Rugs are a perfect feature to lend a comfortable touch to any floor while providing more options to incorporate texture and style.
Keep going beyond the bedroom! Fluffy oversized towels and robes bring a bit of luxury to the bathing area. Everyone loves the warmth of a soft towel after a soothing steam in the shower.
A Good Night's Sleep Should Be A Focus for Your Las Vegas Guest House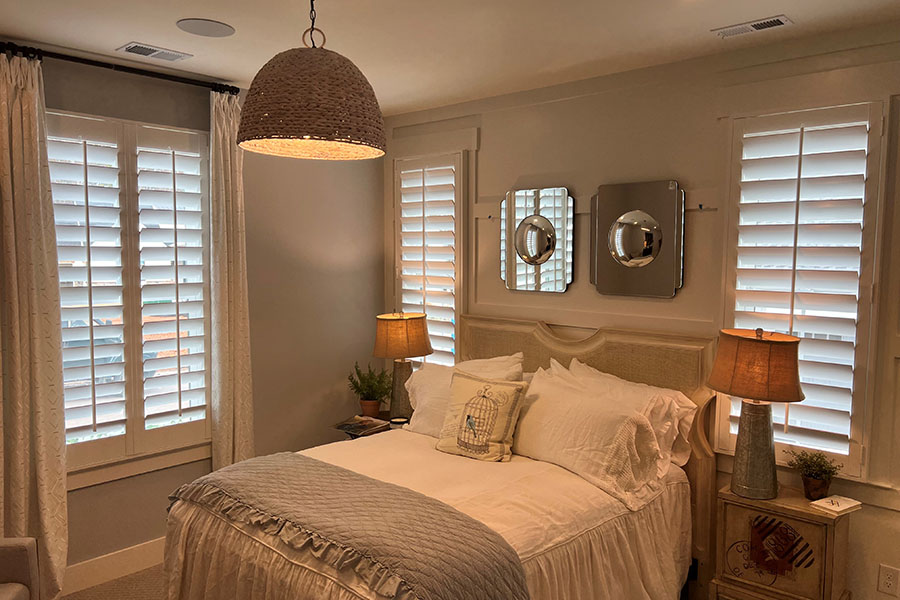 When thinking about your guest house design ideas in Las Vegas, the bed needs to be a top consideration. A wonderful night of sleep will help your company feel as if they're staying in luxury. Utilize throw pillows and comfortable bed sheets to create an ideal place to sleep. Higher thread count bedding will make your guest bedroom feel like one in a five-star hotel.
Nightstands are essential - specifically if they include an electrical outlet for easy phone charging! Light-blocking window treatments like plantation shutters give guests a chance to easily sleep in or relax with a mid-day nap.
Tie the Room Together with Interior Shutters
The best method to incorporate your Las Vegas guest house ideas together is by adding louvered shutters. Not only will your window treatments look amazing, they also enable your guests to control light for better sleep, maintain a consistent temperature, and even restrict excess noise.
Polywood® shutters provide the most complete command over temperature, light, and sound, creating an ideal environment for all guests. The movable louvers are nicely styled and wonderful at shifting sunlight. The exclusive Polywood material is durable and insulating, withstanding active youngsters and even furry friends!
Explore Perfect Window Treatments for Your Cozy Guest House in Las Vegas!
Explore the best window treatments for your cozy guest house by contacting the specialists at Sunburst Shutters Las Vegas. Your guests will be pampered with complete light management, a relaxing atmosphere, and an abundance of style. All you have to do is contact us at 702-850-6619 or complete the following form.