Las Vegas Window Treatment Ideas For Doors with Half Glass, Full Glass, And Unique Windows
An entryway with built-in glass delivers a distinctive design flair to your property and brings in the benefits of sunlight. But have you considered if the door faces the blinding sun or gives outsiders a sightline into your Las Vegas house? Products like interior shutters, Roman shades, and zebra shades all offer stylish coverage when you need Las Vegas window treatments for a door with half glass, complete glass, or more customized windows.
Incorporate Plantation Shutters For Attention-Getting Las Vegas Window Treatments On Doors With Half Glass, Total Glass, And Arched or Rounded Windows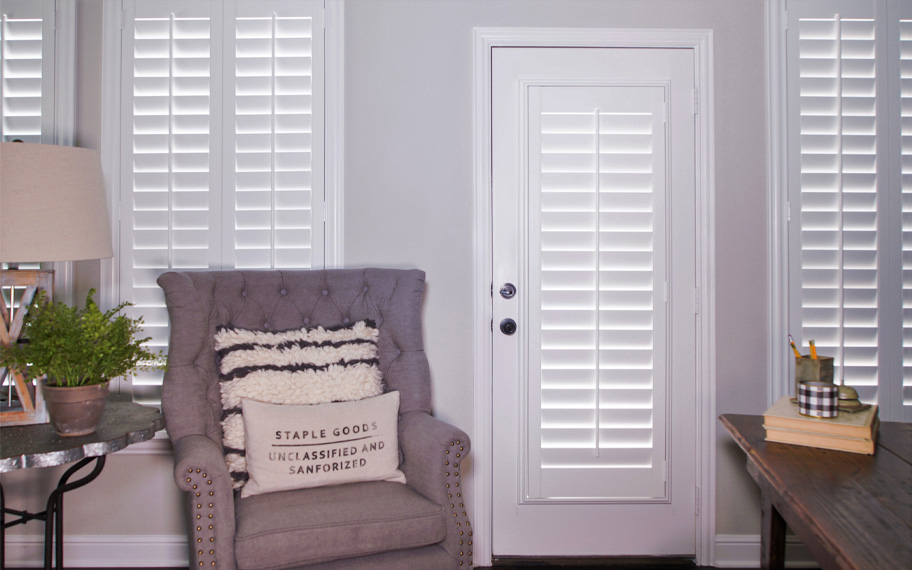 Your entrance is a conspicuous design element that friends and family come across within your Las Vegas home, so your window treatment needs to make a good impression. Interior shutters look stunning on doors. This option brings architectural interest to your doorway, and the movable louvers allow you to control the levels of light and privacy. Plantation shutters are also one of the best Las Vegas window treatments for doors with half glass, full glass, and specialty windows since they can be made for windows of any size or shape. Customized shutters will precisely cover an [[arched or circular window's shape]67] when other products can't.
Composite shutters are the most resilient option you can select for your windows. They can withstand bumps from little ones and pets jumping on the entry, and grimy paw and hand prints clean up with little effort. Polywood shutters resist warping and splitting because of a cold breeze or warm, humid air entering past your door. And they'll never thump or glide against the door like traditional metal blinds would. The bottom line is they maintain their appeal for a very long time..
Use Roman Shades To Manage Light With Style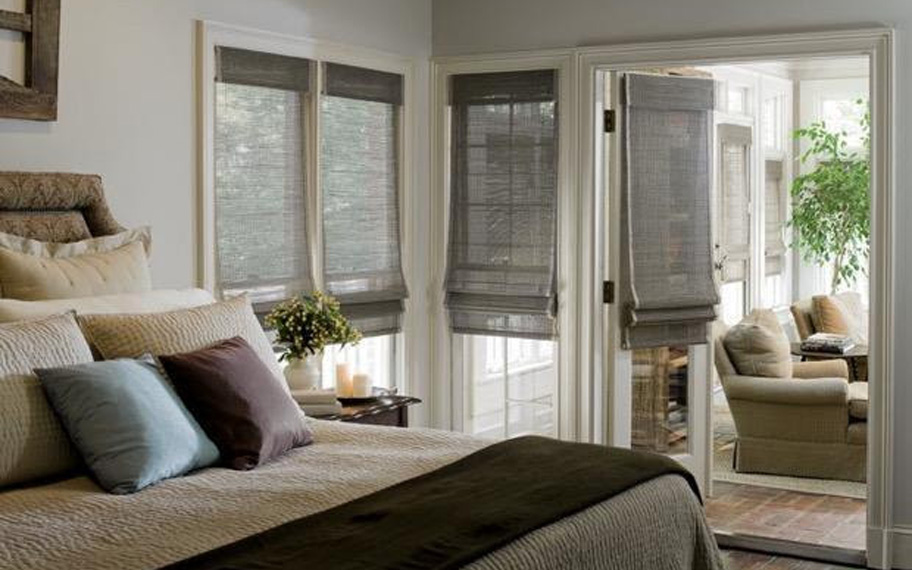 Doors featuring glass panels are attractive but can become problematic if they allow glare from the sun. Fashionable Roman shades are terrific Las Vegas window treatments for doors with half glass or complete glass because they are available in a range of transparency levels. In the event your door is positioned west or east, you can use a less transparent option to limit the intrusion of direct sun. If you have trees or a structure in place to offer shade, a more sheer Roman shade will welcome in a pleasant amount of filtered sunshine. You can also consider top-down/bottom-up Roman shades for a sliver of light while still maintaining your privacy.
Roman shades also come in a multitude or styles to mesh nicely with your Las Vegas house's exterior and interior. Shades of varying patterns and colors enhance what is likely a simplistic door. When your door has tinted glass or a beveled edge, pick a shade with one color so that a pattern doesn't clash.
Incorporate Transitional Shades For Versatile Light Control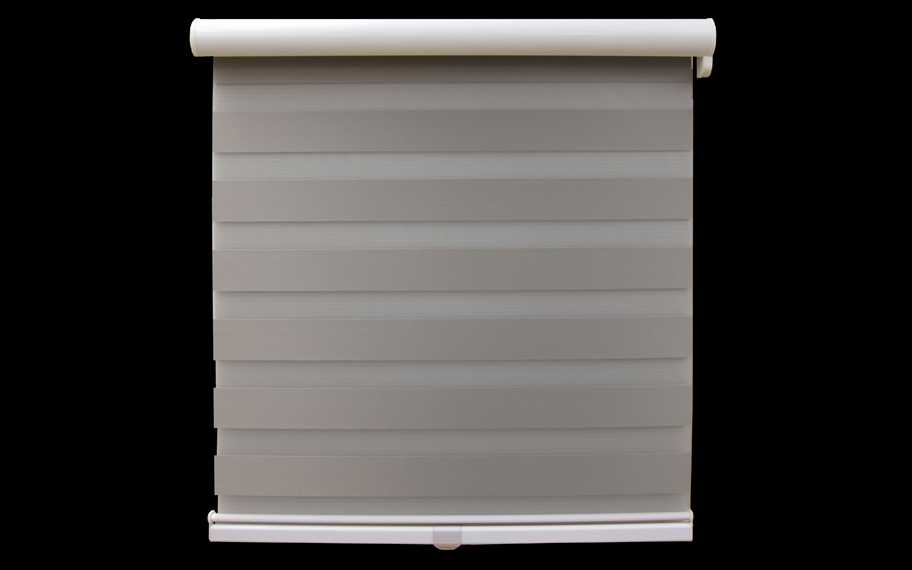 Zebra or transitional shades mix effective privacy with flexible light control. They offer a trim profile and stay close to the door. These products are a clever substitute for roller shades and they feature a constant loop of material that alternates with solid and sheer sections. The positioning of the front and back panels is adjustable so you can look out through the sheer portions and welcome in natural light or line up the non-transparent lengths over the transparent ones to impede light and any view from the exterior.
These highly functional shades can be purchased in a variety of colors, patterns, and fabrics. You can also choose how to operate your transitional shades. When affixing to a door, the most sensible selections are cordless products because cords can get tangled or caught within the door jam. For effortless operation, you may use an electric-powered option that opens and closes with the simple touch of a controller if you desire a change in the levels of light and privacy.
Get The Most Out Of Your Door With Window Treatments From Sunburst Shutters Las Vegas
At Sunburst Shutters Las Vegas, we have only the best interior shutters and shades for your doors with glass panes and all the additional windows in your Las Vegas property. Just let our consultants know what you have in mind, and we'll help you explore products for each and every room. To start with a free in-home consultation, dial 702-850-6619 or submit the ensuing form.