Here Are The Most Popular Window Treatments In Las Vegas
You can find a wide variety of window treatments today, but a trio stand tall as the most popular window treatments in Las Vegas: louvered shutters, roller shades, and blinds.
If you need impressive window treatments that draw in plenty of admiration, opt for louvered shutters. For the most choice of appearance and hues, try roller shades. And if you would like blinds, look no further than premium faux-wood ones.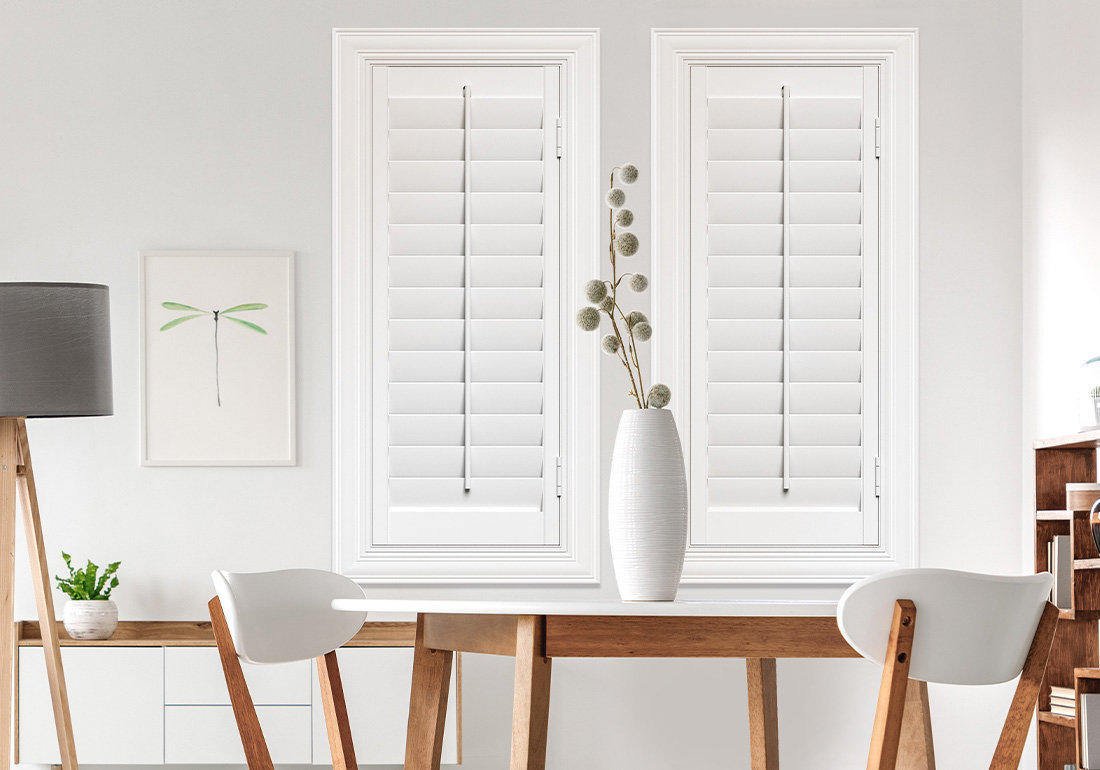 Use Appealing Faux-wood Interior Shutters To Spruce Up Your Decor
Interior shutters are popular Las Vegas window treatments because they are unique and draw attention. Everyone enjoys the striking architectural element of louvered shutters. In comparison with shades or blinds, you are able to view your shutters when you open them. Their hinged panels part to the side and highlight your windows. Or you can angle open their louvers for a little light and enjoy their sleek lines around your windows. When closed, they provide excellent energy efficiency and privacy as well.
Faux-wood Polywood® shutters are especially charming. They come in plenty of classic tints of white that compliment with any classic and modern home decor color sensibilities. They display graceful enough for a proper dining room but are durable enough for a kid's nursery. Polywood shutters sustain better than most window treatments too. They resist everything from humidity, temperature fluctuations, pests, and UV rays, so they never become discolored or aged. Any houseguest will enjoy your Polywood shutters for decades!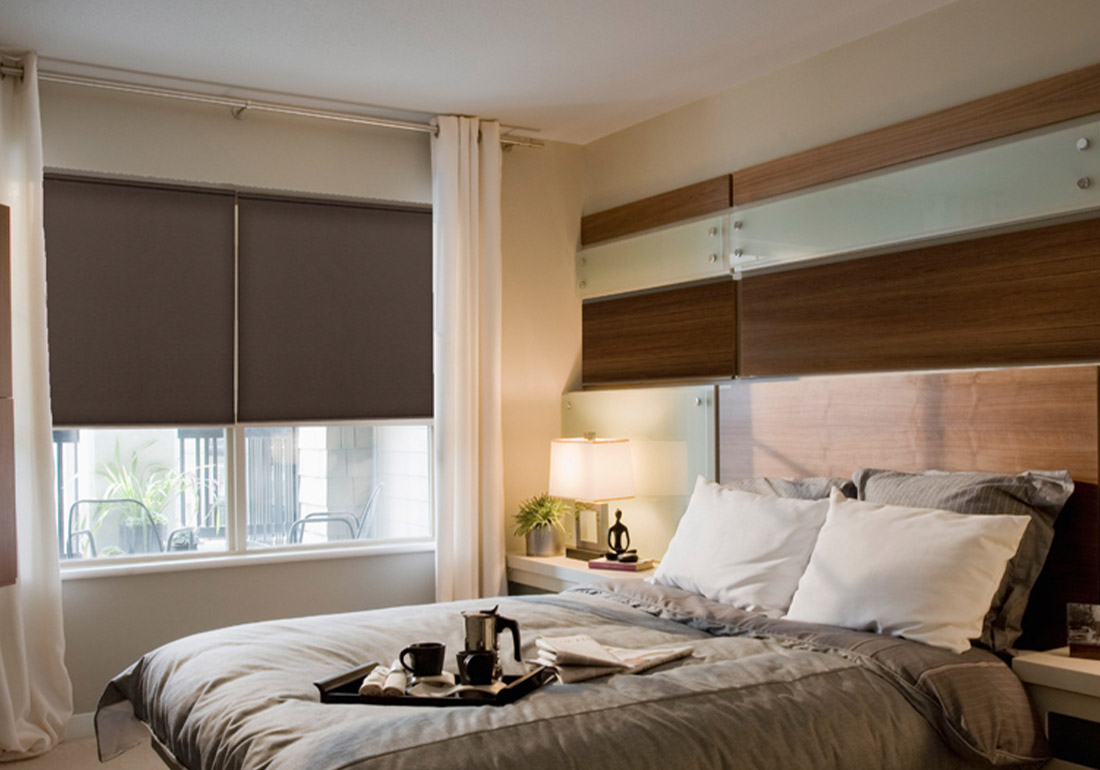 Roller Shades Grant The Most Freedom
Roller shades are also popular window treatments in Las Vegas because there are different styles to choose from and means to modify them. Roller shades offer the greatest choice. Their clean, straight lines and many hues and patterns blend in seamlessly with your interior design. Neutral-colored roller shades lend themselves to modern minimalist decor, while brightly-colored shades make a strong statement.
You can opt for multiple materials and opacities to control natural light and privacy as well. You are free to brighten up a dark room with sheer roller shades or grab a a half hour more of sleep on your day off with blackout roller shades in your bedroom. To get even more options, check out top-down/bottom-up roller shades that can easily be opened at the top for sunshine and keep pulled down at the bottom for privacy.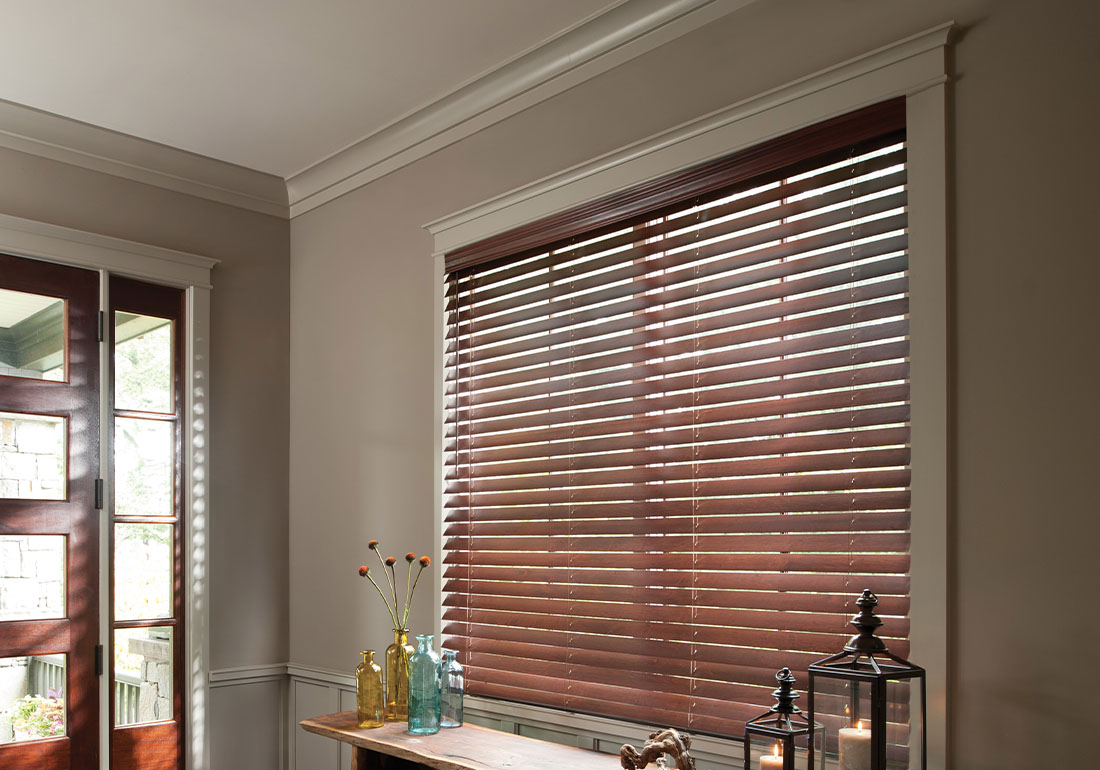 Blinds Are Commonly The House's First Window Treatment
Window blinds are widely used because they're familiar. Everyone has possessed blinds at some period and nearly each time a new residence is constructed, blinds are the installed window treatment. That's largely due to their low cost. Typically blinds sit in a window for years and have wear and tear. Many people now can see the cons of inexpensive blinds. That's why Polywood faux-wood blinds have become the new popular window treatments in Las Vegas.
If you decide to enhance your existing blinds to new blinds, Polywood blinds are proven to be tough than vinyl or aluminum blinds. They appear cleaner and last longer as well. Though they don't boast all of the advantages of Polywood shutters or the nearly endless choices of roller shades, custom Polywood blinds are best when budget is the primary concern. Blinds boast some options. They are offered in a wide array of hues. You can choose between wand and cord tilt, or cordless lift mechanisms. And they come with valances to minimize gaps and provide a clean finished look.
Find The Most Popular Las Vegas Window Treatments For Your Residence
No matter if you want classic interior shutters or trendy window shades, Sunburst Shutters Las Vegas will help you choose window treatment styles that will be the envy of everyone. Call us at 702-850-6619 or submit the form below to receive a complimentary in-home consultation today.