Which Window Treatments Won't Fade In Las Vegas?
Your window treatments hang in sun all day long, so it's no surprise if they start to fade or yellow. You have to replace your window coverings when they do this because they will look more unsightly over time. For long-lasting window treatments that won't fade in Las Vegas, try Polywood® shutters. These faux-wood plantation shutters never fade or yellow in sunlight so you can put them in your brightest window sills without a worry. They also don't stain from dirt or water damage, making them suitable for every window in your house.
Sturdy, White Polywood Shutters Never Fade Or Turn Yellow In The Sun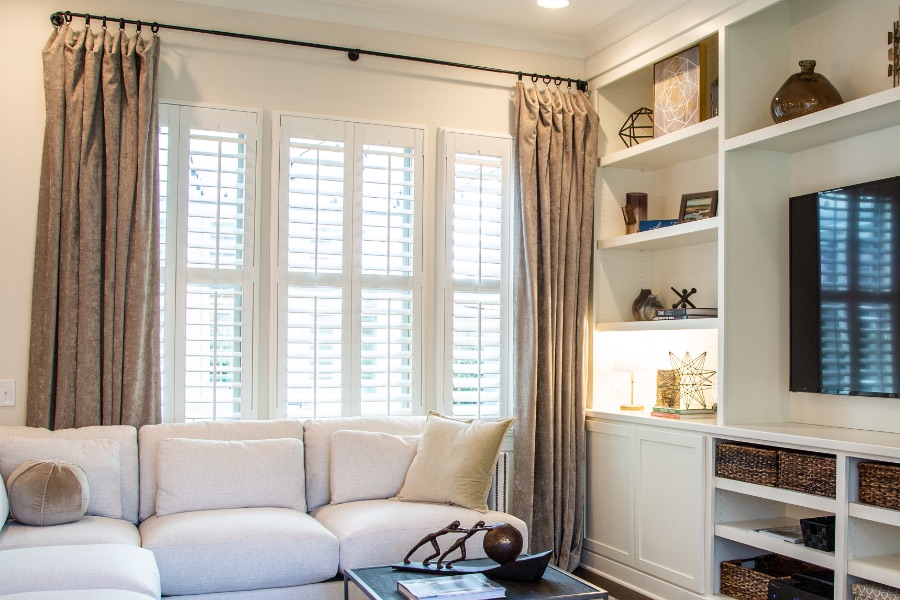 Almost all window treatments fade in Las Vegas when exposed to strong UV rays. Sunlight wash out materials like fabric, plastic, and wood, spoiling your window treatments' lovely color. UV rays can cause many materials to degrade with time too, which is why even low-quality window blinds turn yellow in sunlight. The only way to avoid this is install window coverings that are made of UV-resistant materials, such as Polywood shutters.
Polywood shutters are interior shutters that have louvers and are made from long-lasting, recyclable wood substitute. Their baked-on white paint finish is UV stabilized and chemically adheres to the faux wood to prevent damage and discoloration from UV rays. While UV rays fade or discolor other window treatments, Polywood shutters can stay in direct sunlight forever and never turn yellow or fade. They remain a stunning, perfect white that always matches your decor.
Polywood Shutters Resist Discoloration From Moisture And Mold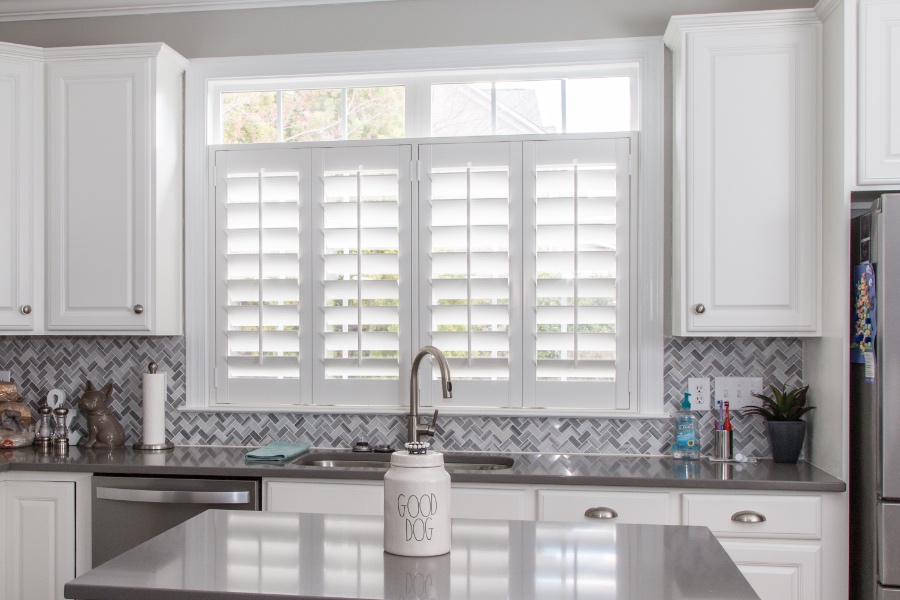 While it's true that sunlight can cause window treatments to fade in Las Vegas, humidity and water can discolor window treatments too. Fabric and wood treatments can both suffer from water staining and other damage if you aren't careful. If you need window treatments for a humid environment like your bathroom or kitchen, use Polywood shutters instead. Just like they resist deterioration from UV rays, they are moisture-resistant too. Water doesn't permeate their faux-wood material, so they don't develop water stains, warping, splitting, or cracks.
Dirt And Stains Won't Discolor Polywood Shutters Either
Dirt and sticky residues can discolor many window treatments, but not Polywood shutters. Their exceptional finish resists discoloration from sticky fingerprints and grimy build-up. And in the event that your Polywood shutters do begin to look a bit dull, they're effortless to clean.
Their sturdy, broad louvers make dusting shutters less complicated than cleaning fragile blinds. And you'll never have the inconvenience of taking them to launder and iron them like when cleaning drapery. If your faux-wood shutters have tougher grime, a damp cloth and gentle rubbing will suffice. And you don't have to worry about wiping off their finish. That resilient paint resists moisture and won't come off on your cloth.
Ask Us About Window Treatments That Won't Fade In Las Vegas
Need window treatments that don't fade in Las Vegas? You've come to the right place. Sunburst Shutters Las Vegas are experts in beautiful Polywood shutters and other long-lasting, quality window fashions. Tell us what you want from a window treatment, and we'll show you your options during a free in-home consultation. Request yours today by calling 702-850-6619 or completing the form below. We can't wait to help you find the best window treatments for your Las Vegas home!